Smells of Harlem :
March 28, 2010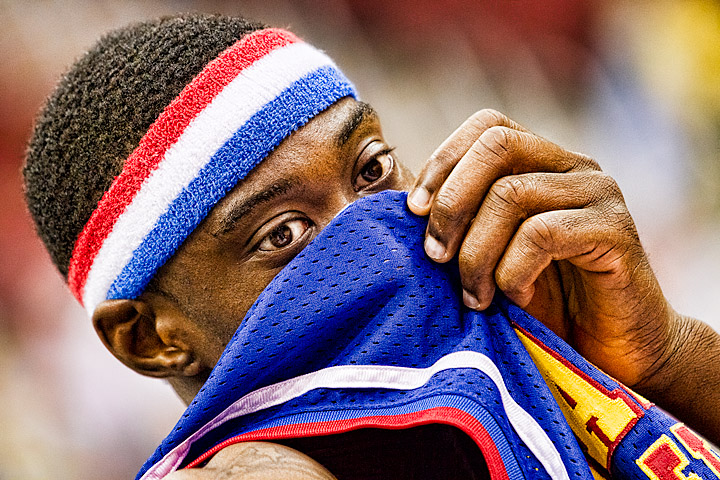 Image Data
File Name: 7D_65111
Model: Canon EOS 7D
Lens: EF 70-200mm F/2.8L USM
Date: 03.27.10 8:31pm
Focal Length: 200mm (320mm)
Shutter: 1/500 s
F-Stop: F2.8
ISO: 1600
Program: Manual
Metering: Multi-segment
Focus Distance: 3.82 m
P.U.! Plug your nose! Somebody totally farted!

Pretty sure it was Bull Bullard of the Harlem Globetrotters as he bent over to hike the ball (yes, hiking a basketball). The Globies put on an awesome show last night at The Well! The Generals didn't stand a chance against those wacky Trotters.
Comments (0)
Leave a Comment