Pinksie :
October 25, 2009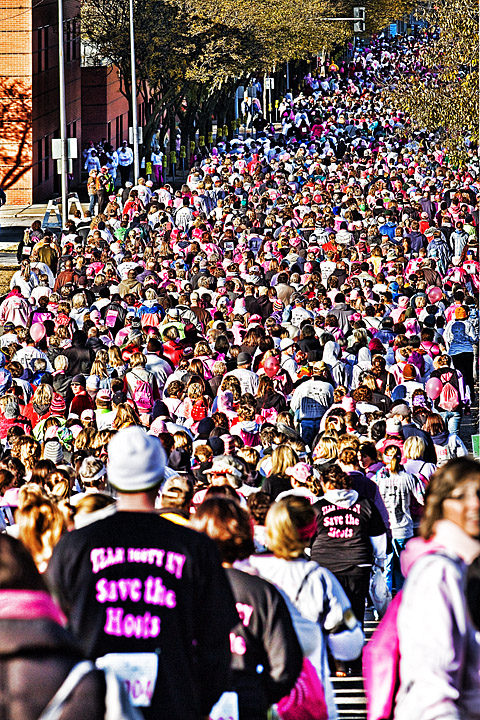 Image Data
File Name: 7D_09427
Model: Canon EOS 7D
Date: 10.24.09 9:17am
Focal Length: 175mm (280mm)
Shutter: 1/400 s
F-Stop: F8
ISO: 200
Ex Bias: +1/3
Program: Aperture priority
Metering Mode: Evaluative
Focus Mode: AI servo AF
Yesterday morning was the Susan G. Komen Race for the Cure in Downtown Des Moines. Ami walked and I photoged.

They had a record year with over 25,800 participants. The streets really were a sea of people, as far as the eye could see.
Comments (0)
ami 10.25.09 8:59am
There I am!! On the right.... no, farther to the right... no, up a row! Yup! That's me!!
---
Mark 10.25.09 10:35am
Are you the one in pink? I see you!
---
Mom 10.25.09 7:35pm
Katie is in there too, somewhere!
---
Leave a Comment