Well, Well, Well :
September 16, 2009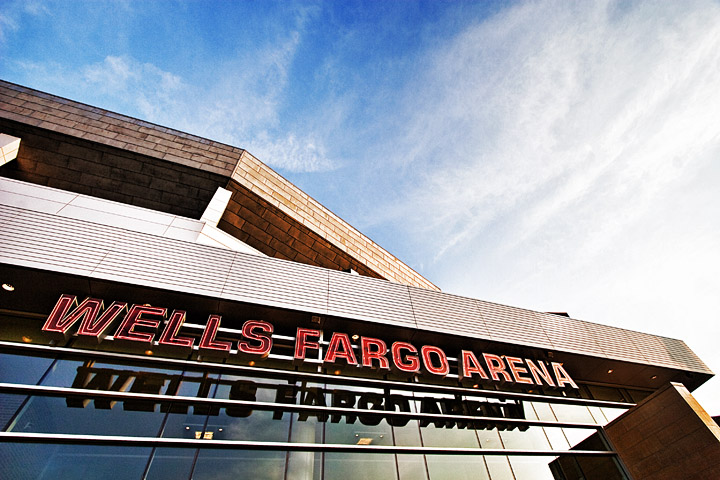 Image Data
File Name: 20D_78233
Model: Canon EOS 20D
Lens: Canon EF-S 10-22mm F/3.5-4.5 USM
Date: 09.11.09 6:42pm
Focal Length: 10mm (16mm)
Shutter: 1/160 s
F-Stop: F8
ISO: 200
Ex Bias: +1/3
Program: Aperture priority
Metering Mode: Evaluative
Flash: Off
Focus Mode: One shot AF
The Well opened in 2005 at a cost of a mere $99 million. It seats 15,181 for hockey games, 16,110 for basketball games, and as many as 16,980 for concerts.

Lassie has had a hard time keeping up letting us know about all those Timmy's who keep falling in.
Comments (0)
Leave a Comment