Holy Mother of Bungee! :
September 17, 2009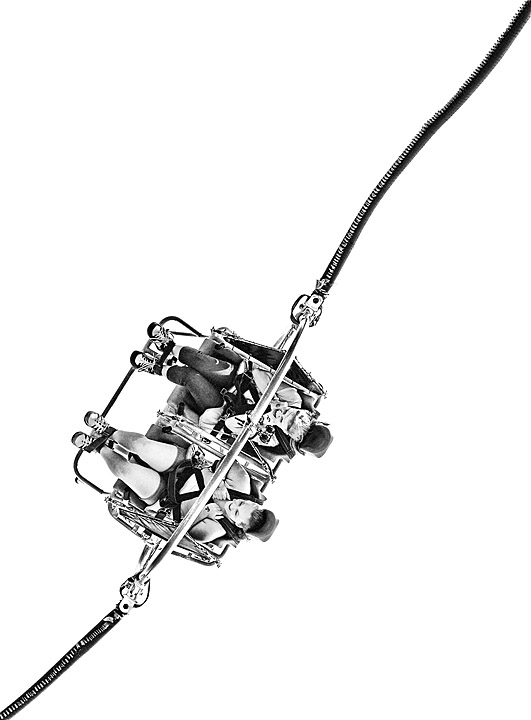 Image Data
File Name: 50D_54672
Model: Canon EOS 50D
Lens: Canon EF 70-200mm F/2.8L USM
Date: 08.15.09 3:20pm
Focal Length: 200mm (320mm)
Shutter: 1/1600 s
F-Stop: F4
ISO: 100
Ex Bias: +2/3
Program: Aperture priority
Metering Mode: Evaluative
Flash: Off
Focus Mode: One shot AF
I always want to experience these "extreme" rides at the State Fair, but can never convince myself that the 20 second experience is really worth the obscene cost.

At least watching the other deep-fried riders crap their pants after they throw away their money is completely free and worthy of wasting some shutter actuations on.
Comments (0)
ami 09.17.09 6:09am
This one needs to be entered in the "iowans love a fair!" catagory next year!
---
Mark 09.17.09 7:47am
Agree!
---
Eric Martin 09.17.09 8:52am
Great shot!
---
JAMIE 09.17.09 1:10pm
You inspire me Jason this is another great picture!!
---
Leave a Comment