Footsball :
July 01, 2009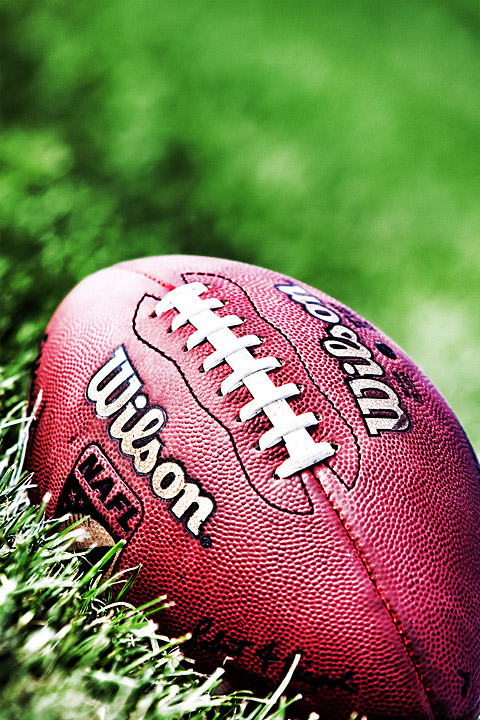 Image Data
File Name: 50D_42650
Model: Canon EOS 50D
Lens: Canon EF 70-200mm F/2.8L USM
Date: 06.27.09 6:19pm
Focal Length: 200mm (320mm)
Shutter: 1/800 s
F-Stop: F4
ISO: 400
Ex Bias: +1/3
Program: Aperture priority
Metering Mode: Evaluative
Flash: Off
Focus Mode: AI focus AF
The history of American football can be traced to early versions of rugby football and association football (called soccer in the US). Both games have their origins in varieties of football played in the United Kingdom in the mid-19th century, in which a ball is kicked at a goal and/or run over a line. Also like soccer, American football has twenty two players on the field of play. Furthermore, some player position references from soccer are used, such as the term "halfback" and "fullback".

American football resulted from several major divergences from rugby football, most notably the rule changes instituted by Walter Camp, considered the "Father of American Football". Among these important changes were the introduction of the line of scrimmage and of down-and-distance rules. In the late 19th and early 20th centuries, game play developments by college coaches such as Eddie Cochems, Amos Alonzo Stagg, Knute Rockne, and Glenn "Pop" Warner helped take advantage of the newly introduced forward pass.
Comments (0)
Leave a Comment