Rainbow on Crack :
February 23, 2008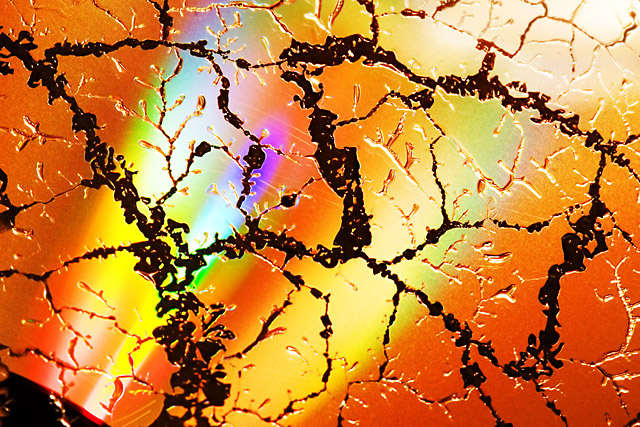 Image Data
File Name: 20D_16009
Model: Canon EOS 20D
Lens: Canon EF 100mm F/2.8 USM Macro
Date: 02.22.08 9:00pm
Focal Length: 100mm (160mm)
Shutter: 1/25 s
F-Stop: F11
ISO: 200
Ex Bias: +2/3
Program: Aperture priority
Metering Mode: Evaluative
Flash: Off
Focus Mode: Manual focus
Ever nuked a CD in the microwave? No? Well, you've finally found a good use for that Michael Bolton collection your friends are making fun of behind your back. After about 5 seconds of the spectacular light show, you end up with a fractured mirror like you see here. Go longer & you can completely fry all the coating off. Mmmm... the smell of scorched plastic in the evening. Pretty freakin sweet!
Comments (0)
ami bradwell 02.23.08 7:33am
that'd better not be MY Michael Bolton CD!
---
Leave a Comment