Interlude: Let's Move! :
February 09, 2012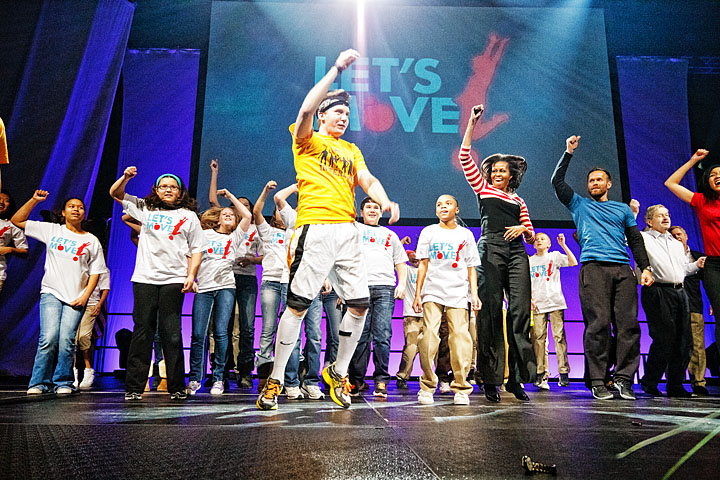 Image Data
File Name: 40D_32527
Model: Canon EOS 40D
Lens: EF-S 10-22mm F/3.5-4.5 USM
Date: 02.09.12 11:31am
Focal Length: 17mm (27mm)
Shutter: 1/320 s
F-Stop: F4
ISO: 1600
Program: Manual
Metering: Multi-segment
Focus Distance: 4.29 m
First Lady (duh) Michelle Obama kicked off her big 3-day national "Let's Move!" tour at Wells Fargo Arena, to highlight Iowa's Healthiest State Initiative.

Of course, the three UNI creators of the "Interlude Dance" were there to get her feet jumpin and fists pumpin. As for the stash on the right... maybe he shoulda sat this one out. Think that might be his wristwatch on the floor... and AA battery.
Comments (0)
Eric Martin 02.10.12 2:13pm
HA! Thanks for pointing out the watch. That's priceless...
---
Leave a Comment