Water Under the Bridge :
February 08, 2012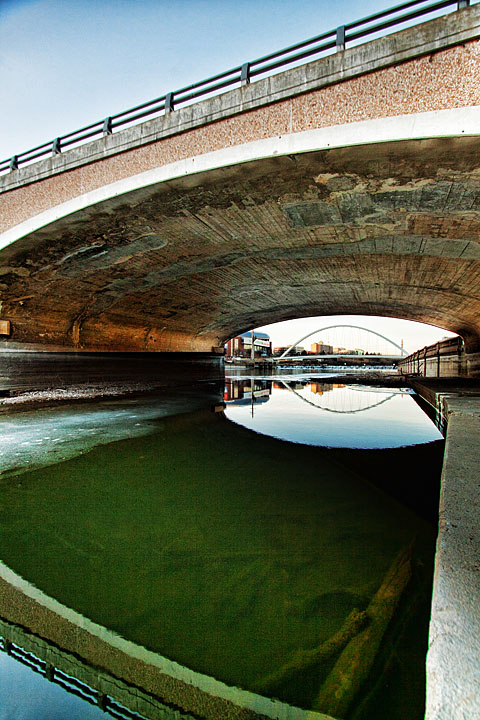 Image Data
File Name: 50D_184454
Model: Canon EOS 50D
Lens: EF-S 10-22mm F/3.5-4.5 USM
Date: 01.30.12 5:14pm
Focal Length: 10mm (16mm)
Shutter: 1/125 s
F-Stop: F5.6
ISO: 200
Ex Bias: -1 EV
Program: Aperture priority
Metering: Multi-segment
Focus Distance: Infinity
It's winter. Isn't this crap supposed to be frozen?

1500th PaD photo today! :)
Comments (0)
Mark 02.10.12 7:07am
Congrats, Jason! I'm glad you decided to continue. Next year: pics from the Super Bowl!
---
Leave a Comment