What to Write? :
February 22, 2008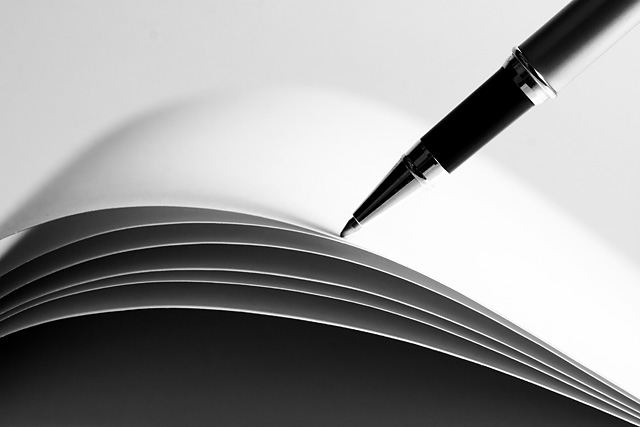 Image Data
File Name: 20D_15997
Model: Canon EOS 20D
Lens: Canon EF 100mm F/2.8 USM Macro
Date: 02.21.08 11:18pm
Focal Length: 100mm (160mm)
Shutter: 1/125 s
F-Stop: F8
ISO: 200
Program: Manual
Metering Mode: Evaluative
Flash: On
Flash Bias: +1.67 EV
Flash Details: External flash, E-TTL
Focus Mode: Manual focus
It can sometimes be as challenging deciding what to write about each day's photo as it is coming up with a unique idea for the shot itself. Sure, I don't have to comment about each photo. They should speak for themselves, right? But I figure it has now become my duty to provide you with some sort of elaborate story or interesting factoid to give you another reason to keep coming here daily. As if the the (hopefully) interesting photographs weren't enough. ;)

So what do I have to say about today's photo? 111,111,111 x 111,111,111 = 12345678987654321.
Comments (0)
Steve Johnson 02.22.08 8:31am
Who looks at the pictures? I'm here for the articles!
---
Leave a Comment