Total Eclipse of the Heart Moon :
February 21, 2008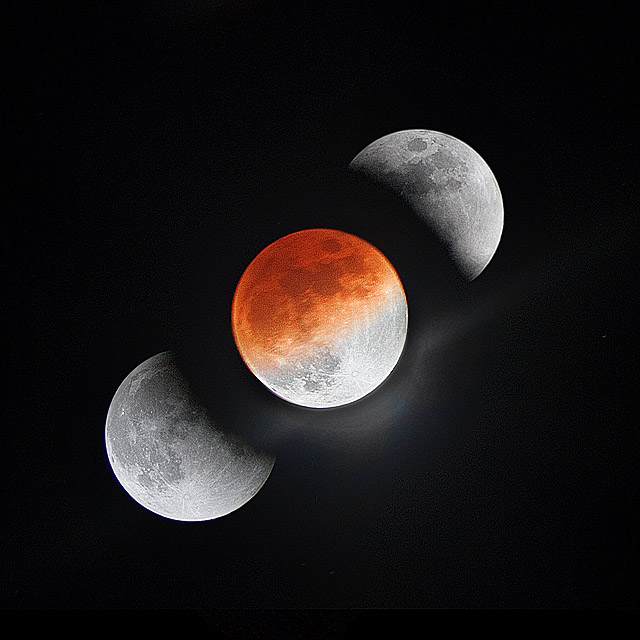 Image Data
File Name: 20D_15915
Model: Canon EOS 20D
Lens: Canon EF 75-300mm F/4-5.6
Date: 02.20.08 10:53pm
Focal Length: 300mm (480mm)
Shutter: 1/1000 s
F-Stop: F5.6
ISO: 200
Program: Manual
Metering Mode: Evaluative
Flash: Off
Focus Mode: Manual focus
Ooh, what a frigidly cold night! Camera batteries don't like the cold one bit. Last total lunar eclipse until December, 2010!

We were plagued by intermittent cloud cover for the first half & pretty much all of totality. Finally cleared up just as the moon emerged from the earths shadow. Colin joined me out in the cold, and between the two of us we had four cameras & a crappy telescope.

I had hoped to capture a succession of wide-angle shots tracking the position of the moon across the sky throughout the entire process, but the cloud cover screwed up that idea. This is a composite of 3 shots.
Comments (0)
Mom 02.21.08 9:29pm
Cool, neat picture!!!! Glad you and Colin braved the weather, this is so awesome.
---
Leave a Comment