Plum Tuckered :
February 19, 2009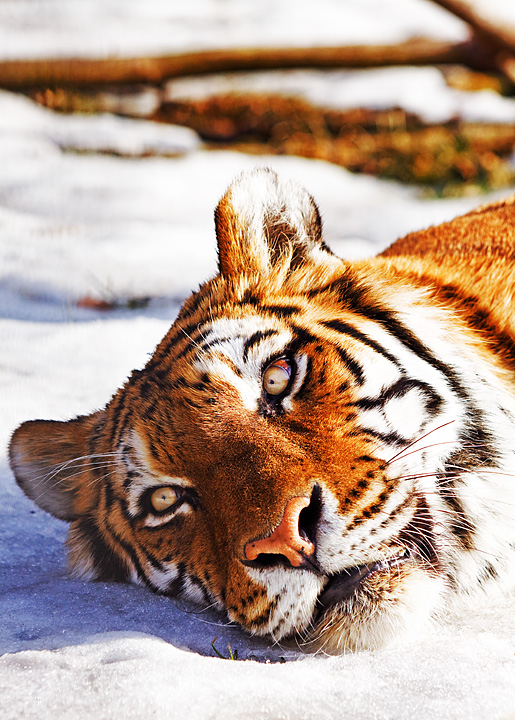 Image Data
File Name: 50D_10287
Model: Canon EOS 50D
Lens: Canon EF 70-200mm F/2.8L USM
Date: 02.08.09 2:39pm
Focal Length: 135mm (216mm)
Shutter: 1/400 s
F-Stop: F5.6
ISO: 200
Program: Aperture priority
Metering Mode: Evaluative
Flash: Off
Focus Mode: One shot AF
And... we're back at the zoo.

Looks like all the energy this guy exerted trying to break through the bars to make me his dinner lead to nothing more than shear exhaustion and an empty stomach. Valiant effort, old chap.
Comments (0)
Steve 02.19.09 9:29am
You wouldn't amount to much more than a light snack anyway. I, on the other hand, would have warranted some additional effort.
---
Ami's Momma 02.20.09 12:28pm
Jason, I can't figure this out...you get up close enough to be lunch for this Tiger but when confronted by lil, furry, cuddly Putter...you run the other way?!?
---
ami 02.20.09 4:44pm
^^ Hahhaha! Its true! Putter is classified as a vicious beast, but, he's willing to anger the tigers!? ;-)
---
Leave a Comment