Say, Lorville :
January 25, 2009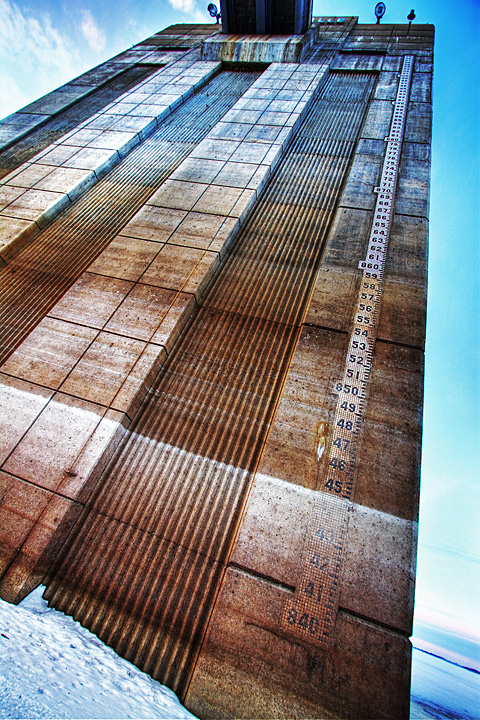 Image Data
File Name: 50D_07821
Model: Canon EOS 50D
Lens: Canon EF-S 10-22mm F/3.5-4.5 USM
Date: 01.24.09 5:15pm
Focal Length: 10mm (16mm)
Shutter: 1/30 s
F-Stop: F5.6
ISO: 100
Ex Bias: -1
Program: Aperture priority
Metering Mode: Evaluative
Flash: Off
Focus Mode: One shot AF
My first trip back up to Saylorville since the
floods last spring
and the
infamous run in with Ranger Hill
. Hard to believe the water was about
3/4 the way up this tower
(I'd have been standing under 50' of water), and that I got a $75 fine (a week later, after he called me at 4am) for
taking the photos
that I had to delete, then later recover.
So, this photo's for you, hypocritical Tyler Hill. Don't think I haven't noticed you checking back in on me from time to time. Unfortunately, I don't think it's because you like my photography. Hopefully you find this picture the next time you Google my name. Maybe you should just bookmark my site, it would be easier for you. Hit Ctrl-D, it's so easy!
Comments (0)
Leave a Comment