Lunch! :
January 26, 2013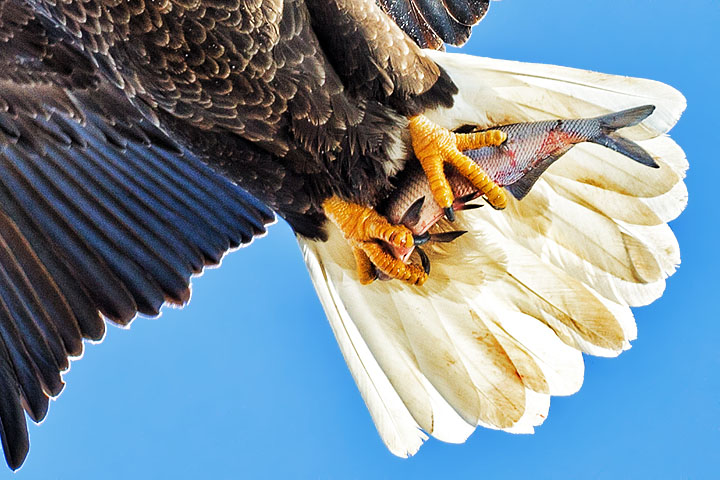 Image Data
File Name: 1DX_82090
Model: Canon EOS-1D X
Lens: EF 300mm F/2.8L IS II USM +1.4x III
Date: 01.26.13 10:43am
Focal Length: 420mm (420mm)
Shutter: 1/1000 s
F-Stop: F5
ISO: 400
Ex Bias: +2/3 EV
Program: Aperture priority
Metering: Multi-segment
Focus Distance: 51.70 m
Now that's some good eats right there.
Comments (0)
Eric Martin 01.29.13 9:17am
So awesome. What kind of fish is that?
---
Jason Bradwell 01.29.13 4:36pm
Thanks. All I can tell you is that it's now a dead one.
---
Leave a Comment