Starry Stripes :
August 22, 2010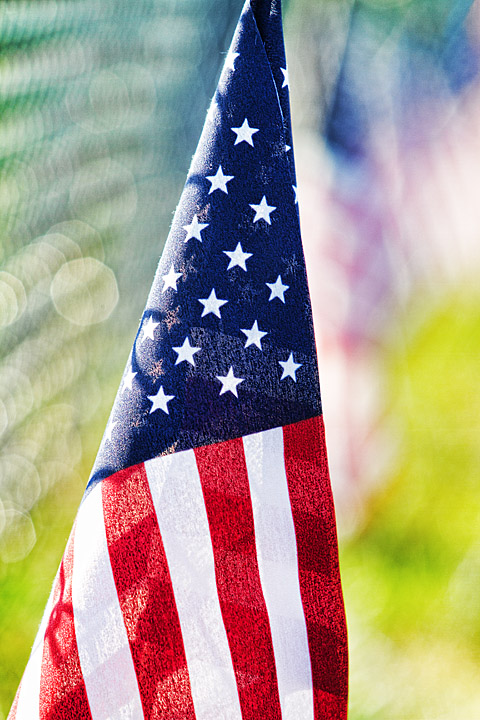 Image Data
File Name: 7D_114928
Model: Canon EOS 7D
Lens: EF 70-200mm F/2.8L USM
Date: 08.22.10 7:57am
Focal Length: 200mm (320mm)
Shutter: 1/250 s
F-Stop: F4
ISO: 200
Ex Bias: +1/3 EV
Program: Aperture priority
Metering: Multi-segment
Focus Distance: 3.82 m
From the Remembrance Run, honoring Iowa's fallen.
Comments (0)
Sue 08.24.10 5:20pm
The starry stripes remind me of the mixed emotions we had that day- together for a cause, yet apart from lost loved ones. It was a privilege to honor our fallen soldiers during our Remembrance Run.
---
Leave a Comment