Look, Ma, I'm Flying! :
August 23, 2010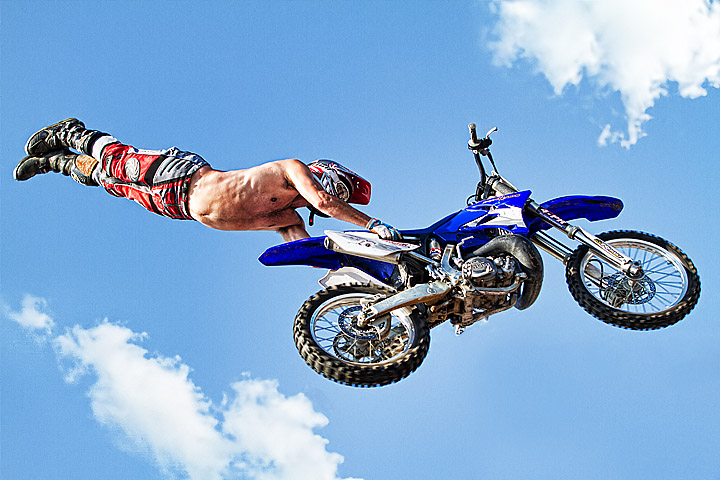 Image Data
File Name: 7D_117148
Model: Canon EOS 7D
Lens: EF 70-200mm F/2.8L USM
Date: 08.22.10 5:14pm
Focal Length: 70mm (112mm)
Shutter: 1/800 s
F-Stop: F4
ISO: 200
Ex Bias: +1 EV
Program: Aperture priority
Metering: Multi-segment
Focus Distance: 13.80 m
FMX and Ball of Steel Stunt Motocross Show at the Iowa State Fair.
Comments (0)
Eric Martin 08.23.10 3:12pm
DOUBLE PITS TO CHEST-Y!!
---
Ami\\\'s momma 08.23.10 9:27pm
Travis??? Is that Travis??? Was Cindy on the bike behind you???
---
Dan Z. 08.31.10 11:38am
The roadrash possibilities are almost endless.
---
Leave a Comment