Blue Frog :
November 11, 2008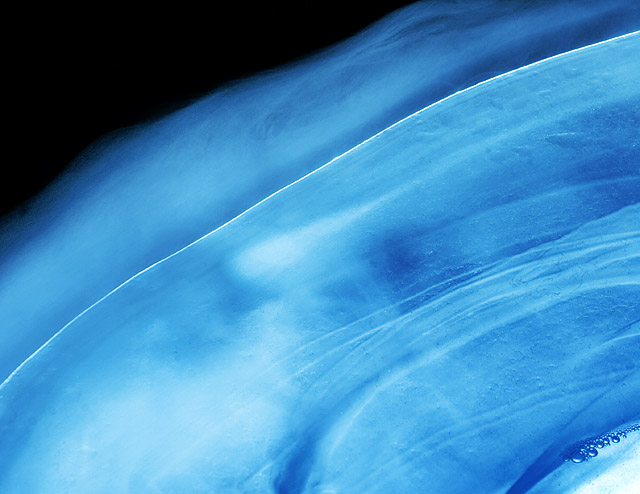 Image Data
File Name: 20D_67579
Model: Canon EOS 20D
Lens: Canon EF 100mm F/2.8 USM Macro
Date: 11.11.08 4:09am
Focal Length: 100mm (160mm)
Shutter: 1/250 s
F-Stop: F11
ISO: 200
Program: Manual
Metering Mode: Evaluative
Flash: Off
Focus Mode: Manual focus
Ooh, ooh! Another mystery photo!

Fresh outa cookies. Winner gets a kibble sandwich (don't tell Maui).
Comments (0)
ami 11.11.08 5:52am
Ooooh! I just guessed right! I asked for my kibble sandwich & Maui walked in & went nuts!! Mrow'ing... ninja kicking me... Send... help.... !!!!!!!!!
---
jwen 11.11.08 4:23pm
ummm is it like an interuption of the space time continuum?
dang... i'm not gonna get a kibble sandwich am i?
---
Colin 11.12.08 6:51am
I gotta go with boiling water.
---
Leave a Comment