Canned :
November 10, 2008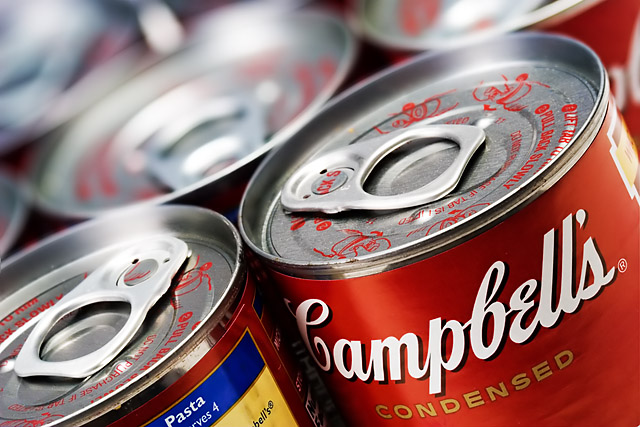 Image Data
File Name: 20D_67452
Model: Canon EOS 20D
Lens: Canon EF 100mm F/2.8 USM Macro
Date: 11.10.08 2:54am
Focal Length: 100mm (160mm)
Shutter: 1/250 s
F-Stop: F2.8
ISO: 100
Program: Manual
Metering Mode: Evaluative
Flash: Off
Focus Mode: Manual focus
Canning is a method of preserving food in which the food is processed and sealed in an airtight container. The process was first developed as a French military discovery in 1809. The packaging prevents microorganisms from entering and proliferating inside.

To prevent the food from being spoiled before and during containment, quite a number of methods are used: pasteurization, boiling, refrigeration, outright freezing, drying, vacuum treatment, antimicrobial agents that are natural to the indigenous recipe, a sufficient dose of ionizing radiation, submersion in a strongly saline, acid, base, osmotically extreme or otherwise microbially challenging environments.
Comments (0)
Eric Martin 11.10.08 9:03am
I seriously think you could do commercial photograhy.
---
Jasey Bradwell 11.11.08 5:18am
Thanks, Eric! Maybe someday...
---
Leave a Comment