Hilton Doamz :
November 03, 2008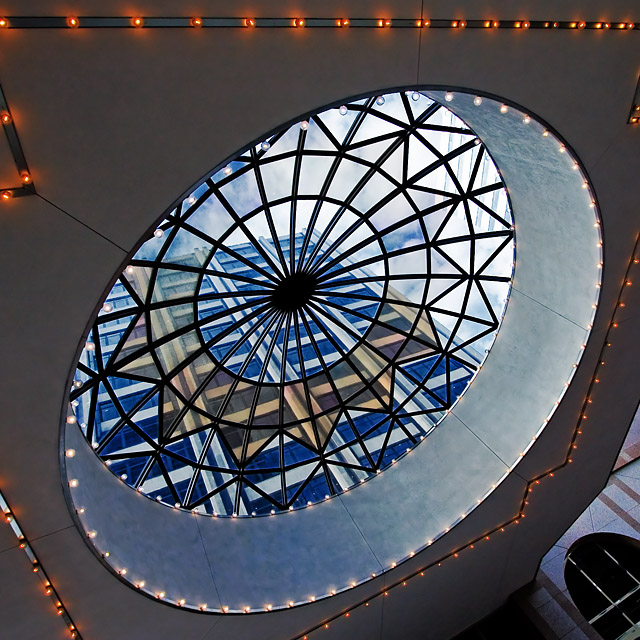 Image Data
File Name: 20D_66776
Model: Canon EOS 20D
Lens: Canon EF-S 10-22mm F/3.5-4.5 USM
Date: 11.02.08 11:50am
Focal Length: 10mm (16mm)
Shutter: 1/400 s
F-Stop: F8
ISO: 400
Program: Aperture priority
Metering Mode: Evaluative
Flash: Off
Focus Mode: One shot AF
A sweeping brick drive guides arrivals to the domed porte cochere. Well-designed interiors provide lots of space for groups to linger. The expansive lobby sports a hip L.A. feel with an abundance of green: green seating, green carpeting and tons of green marble. The location of reception, hidden away in the middle of the building beyond the restaurant and bars, befuddles some arrivals.

A porte-cochere (French porte-cochère, literally "coach door", also called a carriage porch) is the architectural term for a porch or portico-like structure at a main or secondary entrance to a building, through which it is possible for a horse and carriage or motor vehicle to pass, in order for the occupants to alight under cover, protected from the weather.
Comments (0)
Colin 11.03.08 9:46pm
Je ne parle pas francais.

See, I know French too. (I hope that's not too subtle of a joke.)
---
Leave a Comment