Never Forget :
November 02, 2008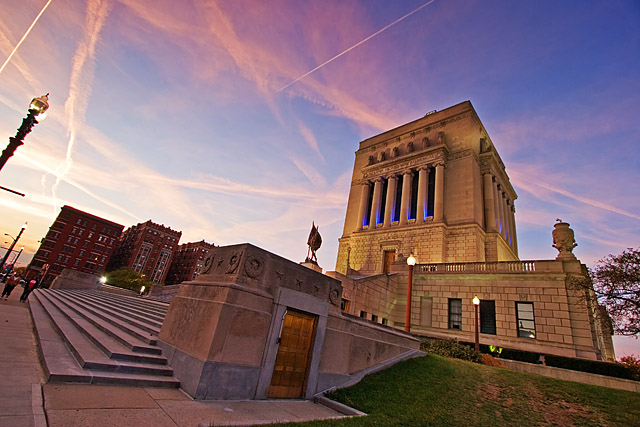 Image Data
File Name: 20D_66505
Model: Canon EOS 20D
Date: 11.01.08 5:54pm
Focal Length: 10mm (16mm)
Shutter: 1/25 s
F-Stop: F5.6
ISO: 200
Ex Bias: +1/3
Program: Aperture priority
Metering: Multi-segment
The Indiana War Memorial Plaza Historic District contains two museums, three parks and 24 acres of monuments, statues, sculptures and fountains in the heart of downtown Indianapolis, making the state's capital second only to Washington D.C. in acreage and number of monuments dedicated to veterans. It is also home to the national and state headquarters of the American Legion. The War Memorial Commission operates these facilities in pursuit of its primary mission: to commemorate the valor and sacrifice of the United State Armed Forces and especially honor Hoosier veterans and Indiana's role in the nation's conflict.
Comments (0)
Leave a Comment