Streaming Drop :
January 28, 2008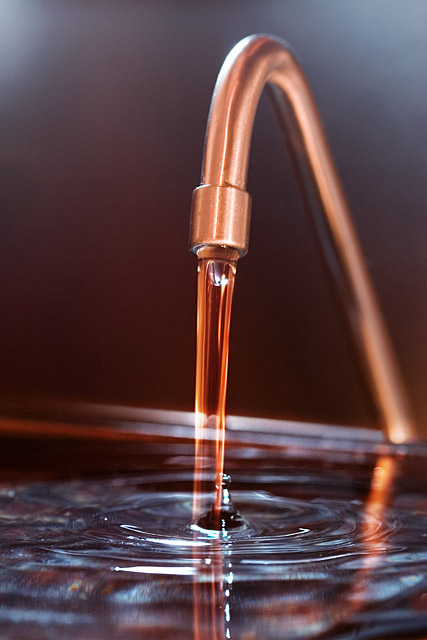 Image Data
File Name: 20D_14332
Model: Canon EOS 20D
Lens: Canon EF 100mm F/2.8 USM Macro
Date: 01.27.08 9:56pm
Focal Length: 100mm (160mm)
Shutter: 15 s
F-Stop: F5.6
ISO: 100
Ex Bias: -5/3
Program: Aperture priority
Metering Mode: Evaluative
Flash: On
Flash Bias: +1 EV
Flash Details: External flash, E-TTL
Focus Mode: One shot AF
This shot didn't come out exactly like I wanted, but I really wasn't in the mood to keep jacking with it.

Timing is everything when it comes to water drop shots. Here I was trying to capture both the flash frozen splash, as well as a longer exposed stream of water. That, I did accomplish, but I know I could have made this shot better had I worked at it a while longer. Alas, this shot will due...
Comments (0)
rick - Web
05.15.08 12:04pm
Great effect, even though this is not how you may ultimately planned it. Some of the best shots come from unplanned luck. Great advertising shot.
---
Leave a Comment