Flesh: $3.18/lb :
June 06, 2008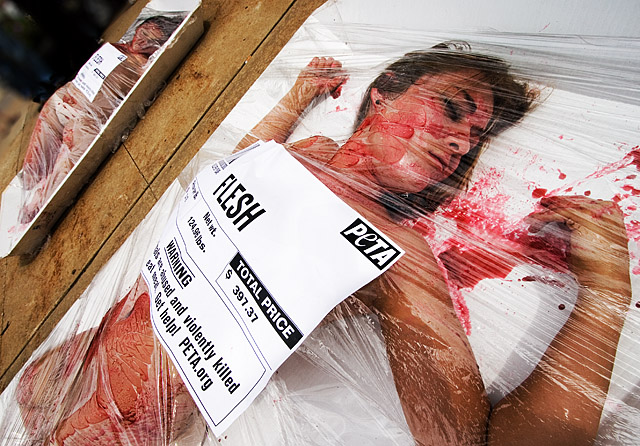 Image Data
File Name: 20D_26502
Model: Canon EOS 20D
Lens: Canon EF-S 10-22mm F/3.5-4.5 USM
Date: 06.05.08 3:19pm
Focal Length: 10mm (16mm)
Shutter: 1/500 s
F-Stop: F11
ISO: 200
Program: Aperture priority
Metering Mode: Evaluative
Flash: Off
Focus Mode: One shot AF
Oh, PETA, you so crazy!
Nothing like smearing a couple girls in fake blood while saran wrapping them to makeshift foam-core meat trays to make your message heard. Can they even breath in there? I guess they're a little up in arms over the World Pork Expo coming to town this weekend.
I'm sure I'd die if I had to go veg. Can only live on beer, bread, french fries and candy for so long...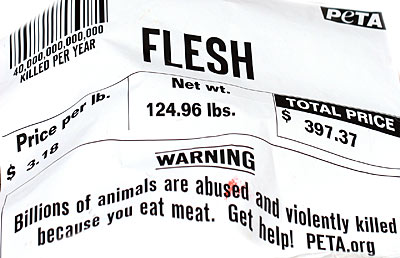 Comments (0)
Brad 06.09.08 9:43pm
Interesting..... I thought you hired some models for a strange studio session.....
---
Perry 06.25.08 10:46pm
Looks like Dexter show. (on showtime)
---
Leave a Comment