Trimmy :
June 07, 2008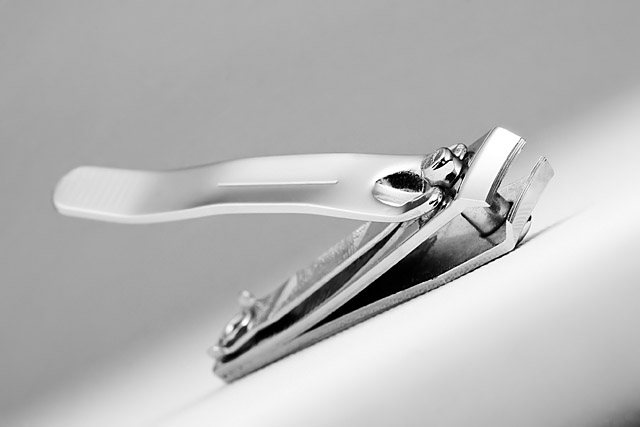 Image Data
File Name: 20D_26897
Model: Canon EOS 20D
Lens: Canon EF 100mm F/2.8 USM Macro
Date: 06.07.08 12:03am
Focal Length: 100mm (160mm)
Shutter: 1/3 s
F-Stop: F11
ISO: 200
Ex Bias: +1/3
Program: Aperture priority
Metering Mode: Evaluative
Flash: Off
Focus Mode: Manual focus
Composed of a tough protein called keratin, your fingernails are made up of many different parts.

The free edge is the part of the nail that extends past the finger, beyond the nail plate, while the teponychium or cuticle is the fold of skin at the base (proximal) of the nail. The paronychium is the fold of skin on the sides of the nail. The nail plate is the main hard and translucent portion, underlied by the nail bed (or quick) which attaches it to the finger or toe. The lunula is the crescent shaped whitish area of the nail bed.

Nails grow at an average rate of 3mm a month. Fingernails require 3 to 6 months to regrow completely, with toenails requiring 12 to 18 months.
Comments (0)
Leave a Comment