The Holy Holey Ball :
June 08, 2008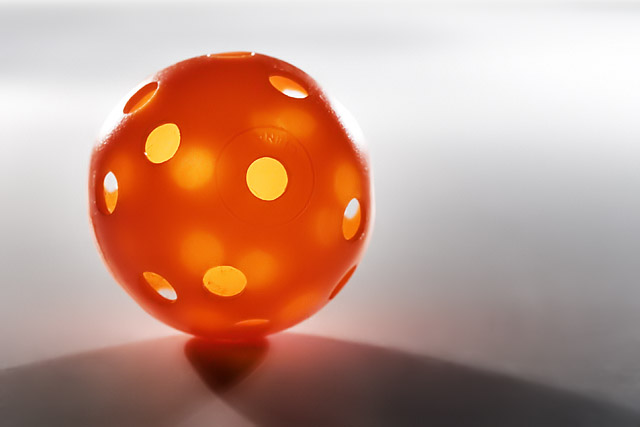 Image Data
File Name: 20D_27517
Model: Canon EOS 20D
Lens: Canon EF 100mm F/2.8 USM Macro
Date: 06.08.08 12:22am
Focal Length: 100mm (160mm)
Shutter: 1/15 s
F-Stop: F8
ISO: 200
Ex Bias: -1/3
Program: Aperture priority
Metering Mode: Evaluative
Flash: Off
Focus Mode: Manual focus
Balls. Balls are round. Balls are fun. Balls roll. Balls fly. Balls bounce. Some people have balls. Some people don't. Some people wish they had balls. Some people wish they had more balls. Some people have more balls than they know what to do with. Some balls are chocolate. Some balls are salty. Some balls are cheese. Some balls can has cheezburger. Your balls can't.
Comments (0)
Colin 06.08.08 9:45am
Don't make me play some AC/DC.
---
Leave a Comment