The Rising Blue :
June 05, 2008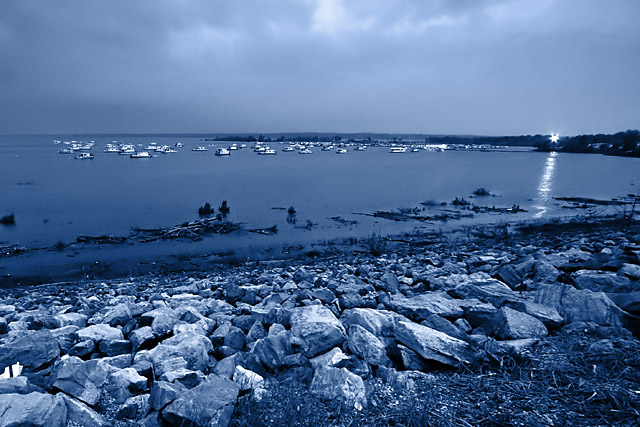 Image Data
File Name: 20D_26455
Model: Canon EOS 20D
Lens: Canon EF-S 10-22mm F/3.5-4.5 USM
Date: 06.04.08 8:52pm
Focal Length: 10mm (16mm)
Shutter: 1/4 s
F-Stop: F8
ISO: 1600
Ex Bias: -2/3
Program: Aperture priority
Metering Mode: Evaluative
Flash: Off
Focus Mode: Manual focus
Man, what is up with this weather lately? Seems like we haven't seen a completely dry day in weeks. Lots of flooding going on in the area, especially north of here. Saylorville lake is over 30 feet higher than normal (though apparently still 25 feet lower than the floods of '93), but the rain keeps on coming.

And it's not just rain. It's crazy severe storm rain. Wind, hail and tornadoes. There have been several touchdowns in the area, including a massive mile-wide F5 that obliterated the town of Parkersburg Memorial Day weekend. Debris from that disaster is being found hundreds of miles away.

Lets hope mother nature gets this crap out of her system soon. This is ridiculous! The next 8 days of the extended forecast call for strong storms. At least the current tornado watch expires in five minutes...
Comments (0)
Leave a Comment