Here, Kitteh Kitteh :
September 22, 2008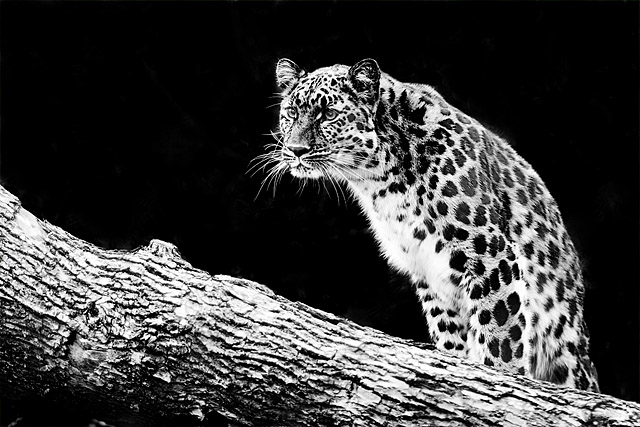 Image Data
File Name: 20D_59386
Model: Canon EOS 20D
Lens: Canon EF 70-200mm F/2.8L USM
Date: 09.21.08 4:53pm
Focal Length: 110mm (176mm)
Shutter: 1/160 s
F-Stop: F2.8
ISO: 200
Program: Aperture priority
Metering Mode: Evaluative
Flash: On
Flash Bias: -1.33 EV
Flash Details: External flash, E-TTL
Focus Mode: One shot AF
The Amur leopard, also called the Russian or Far Eastern leopard, gets its name from the 2,700 mile-long Amur River in Asia.

At maturity, adult females typically weigh about 75 pounds and males about 155 pounds. Sandy color, with solid and ring-like dark spots; coloration is lighter on the underside. The length from head to tail can reach 7 feet. They are fifth in size for big cats, behind the tiger, lion, jaguar and puma. They have a larger than normal tail, which is used for balance.

Leopards are generally solitary, except for breeding and rearing cubs. Like other leopards, Amur leopards are excellent climbers and spend the majority of their time sleeping or eating on rocky faces where their main competition — tigers — doesn't go. They hunt alone and rarely share their prey with other leopards, unless the captor is a female with cubs.
Comments (0)
Leave a Comment