Fight'n Dirty :
September 21, 2008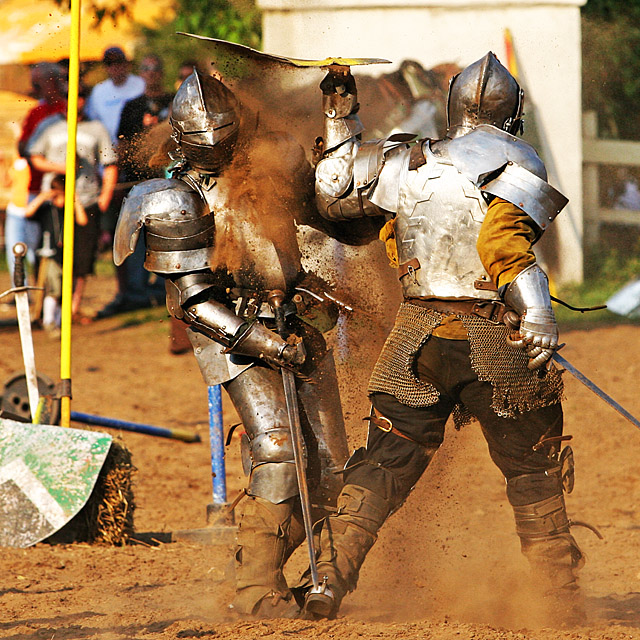 Image Data
File Name: 20D_57972
Model: Canon EOS 20D
Lens: Canon EF 70-200mm F/2.8L USM
Date: 09.20.08 4:40pm
Focal Length: 200mm (320mm)
Shutter: 1/1000 s
F-Stop: F5.6
ISO: 200
Program: Aperture priority
Metering Mode: Evaluative
Flash: Off
Focus Mode: AI servo AF
Went to the Minnesota Renaissance Festival (Ren Fest) yesterday. Them crazy 'Sotan's sure do take their European history seriously. They're definitely hard core. Traffic was freakin backed up on the 4-lane highway for over 5 miles. Took us almost an hour to make it that last little bit. Puts the Des Moines festival to shame, fo sho.
Comments (0)
Eric Martin 09.23.08 2:17pm
Great action shot! Do you think getting dirt in your armor is as bad as getting sand in your shorts?
---
Leave a Comment