Superchunk :
August 11, 2008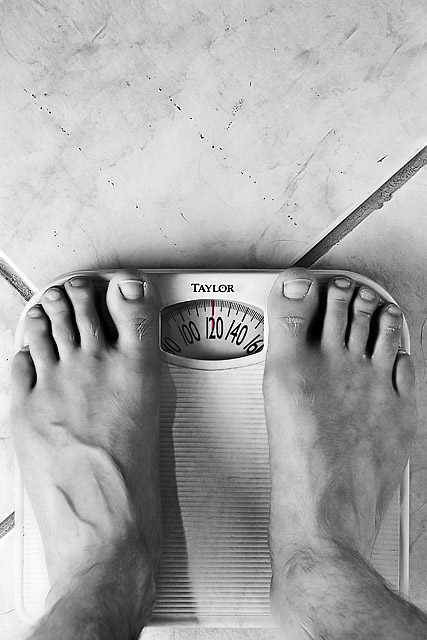 Image Data
File Name: 20D_43617
Model: Canon EOS 20D
Lens: Canon EF-S 17-85mm F4-F5.6 IS USM
Date: 08.11.08 12:30am
Focal Length: 64mm (102mm)
Shutter: 1/100 s
F-Stop: F8
ISO: 400
Program: Manual
Metering Mode: Evaluative
Flash: Off
Focus Mode: One shot AF
Weight is a measurement of the gravitational force acting on an object. Near the surface of the Earth, the acceleration due to gravity is approximately constant; this means that an object's weight is roughly proportional to its mass.

The weight force that we actually sense is not the downward force of gravity, but the normal force (an upward contact force) exerted by the surface we stand on, which opposes gravity and prevents us falling to the center of the Earth. This normal force, called the apparent weight, is the one that is measured by a spring scale.

If there is no contact with any surface to provide such an opposing force then there is no sensation of weight. This happens in free-fall, as experienced by sky-divers (until they approach terminal velocity) and astronauts in orbit, who feel "weightless" even though their bodies are still subject to the force of gravity: they're just no longer resisting it. The experience of having no apparent weight is also known as microgravity.
Comments (0)
Leave a Comment