Culture of Ag :
August 12, 2008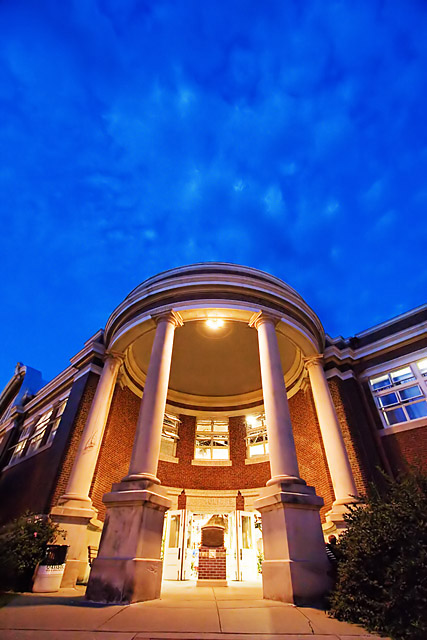 Image Data
File Name: 20D_44014
Model: Canon EOS 20D
Lens: Canon EF-S 10-22mm F/3.5-4.5 USM
Date: 08.11.08 8:46pm
Focal Length: 10mm (16mm)
Shutter: 1/25 s
F-Stop: F4.5
ISO: 800
Program: Aperture priority
Metering Mode: Evaluative
Flash: Off
Focus Mode: One shot AF
Iowa's fair is also known as "America's classic state fair" because the event features all of the traditional activities associated with state fairs in a park-like 400-acre setting (the Fair's home since 1886). The grounds and the adjoining 160 acres of Campgrounds are listed on the National Register of Historic Places. Most of the buildings pre-date World War I; many are priceless examples of American exposition-style architecture.

Throughout its history, the Fair has been a unique institution, serving to educate, inform and entertain people from all walks of life. It is an outstanding agricultural showplace, boasting one of the world's largest livestock shows. Also home to the largest arts show in the state, the Fair showcases visual and performing arts with a variety of special exhibits and activities.
Comments (0)
Mark 08.12.08 6:05am
Great shot! The amazing part is only one person visible in the picture... can you find them?
---
ami 08.12.08 7:35am
I see 2, actually ;)

(& since I saw 'em when we walked into the building, I'm sure there's 2!)
---
Leave a Comment