Splish Splash Roar :
July 30, 2009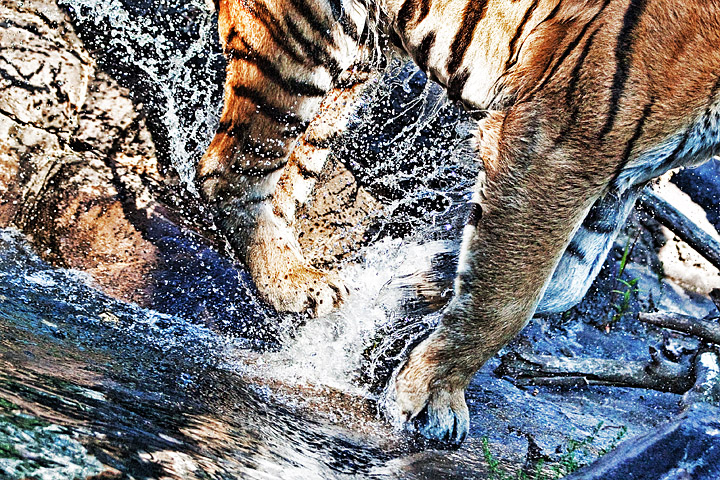 Image Data
File Name: 50D_50618
Model: Canon EOS 50D
Lens: Canon EF 70-200mm F/2.8L USM
Date: 07.29.09 6:25pm
Focal Length: 105mm (168mm)
Shutter: 1/2000 s
F-Stop: F3.2
ISO: 400
Ex Bias: +1/3
Program: Aperture priority
Metering Mode: Evaluative
Flash: Off
Focus Mode: One shot AF
Tigers love water, but hate to get it in their eyes. They'll frequently enter backwards to ensure this doesn't happen. They'll often shake like a dog to remove the excess after exiting. Tigers will often follow a pattern of soaking for about an hour, then drying to keep cool during the hottest part of the day. Rubber duckies enhance the cooling effect.
Comments (0)
jwen 07.30.09 2:34pm
rubber duckies? really? :P
---
Leave a Comment