Bimmer :
August 13, 2008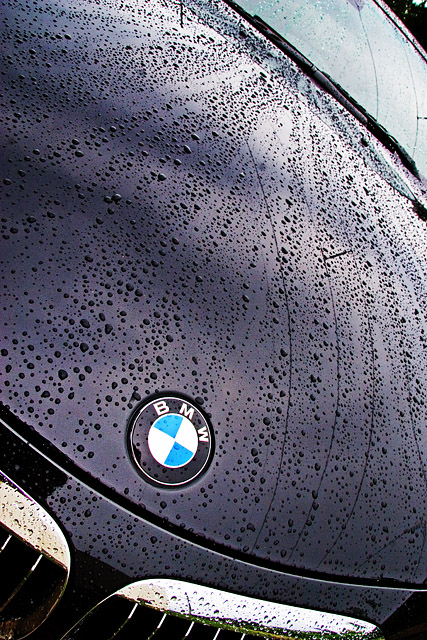 Image Data
File Name: 20D_44055
Model: Canon EOS 20D
Lens: Canon EF-S 17-85mm F4-F5.6 IS USM
Date: 08.12.08 12:13pm
Focal Length: 17mm (27mm)
Shutter: 1/500 s
F-Stop: F11
ISO: 800
Program: Aperture priority
Metering Mode: Evaluative
Flash: Off
Focus Mode: One shot AF
Bayerische Motoren Werke Aktiengesellschaft (Bavarian Motor Works).

Beginning with aircraft engines prior to World War I, BMW (and Germany) was forced to cease aircraft engine production by the terms of the Versailles Armistice Treaty after the war. The company shifted to motorcycle production in 1923 and automobiles in 1928.

BMWs follow a certain nomenclature in the naming of many of their vehicles; a 3 digit number is followed by 1 or 2 letters. The first number is the series number. The next two numbers traditionally represent the engine displacement in cubic centimeters divided by 100. The letters represent too much other crap to post here.
Comments (0)
matt 08.13.08 1:50pm
What are the odds that the same day you feature BMW as your photo they have to have a 200,000 car recall?
---
Jason Bradwell 08.13.08 11:47pm
I am just that good ;)
---
somebody 08.14.08 10:20am
must ... post ... inflammatory ... comment ...

must ... restrain ... myself ...
---
Leave a Comment