Hogback :
October 28, 2009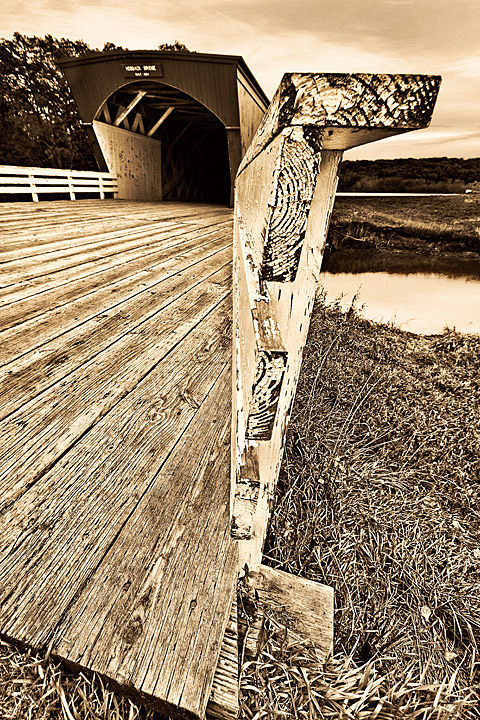 Image Data
File Name: 7D_10403
Model: Canon EOS 7D
Lens: Canon EF-S 10-22mm F/3.5-4.5 USM
Date: 10.24.09 5:06pm
Focal Length: 10mm (16mm)
Shutter: 1/80 s
F-Stop: F5.6
ISO: 200
Ex Bias: +4/3
Program: Aperture priority
Metering Mode: Evaluative
Focus Mode: One shot AF
Built in 1884 by Benton Jones, it measures 97 feet, and is in its original location in a valley north of Winterset. Hogback gets its name from the limestone ridge which forms the west end of the valley. It was renovated in 1992 at a cost of $118,810.
Comments (0)
Leave a Comment