Setting Reflections :
June 28, 2008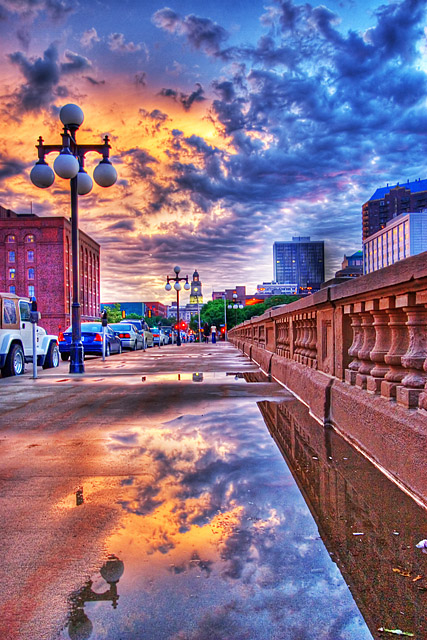 Image Data
File Name: 20D_31494
Model: Canon EOS 20D
Lens: Canon EF-S 10-22mm F/3.5-4.5 USM
Date: 06.27.08 9:00pm
Focal Length: 22mm (35mm)
Shutter: 1/25 s
F-Stop: F4.5
ISO: 400
Ex Bias: +1
Program: Aperture priority
Metering Mode: Evaluative
Flash: Off
Focus Mode: One shot AF
Did you know...

More frozen pizza is sold in Des Moines, IA than any other city in the U.S.? Des Moines also has the highest per capita Jello consumption in the U.S.

Did you also know...

13 boxes of jello are sold every second.

During your lifetime, you'll eat about 60,000 pounds of food, that's the weight of about 6 elephants.

A peanut is one of the most concentrated source of nourishment.

There are 27 chemicals that can be added to bread without being listed on the label.

It takes four tons of grapes to make one ton of rasins.

Apples are the most popular fruit in the U.S.

A can of spam is opened every 4 seconds somewhere on Earth.
Comments (0)
jwen 07.02.08 12:53pm
yeah, i did know...
i open a can of spam every two minutes, just to keep the planets aligned.
you have no idea how much impact spam has on our lives.
---
Leave a Comment