Stay Away from my Nuts! :
December 27, 2010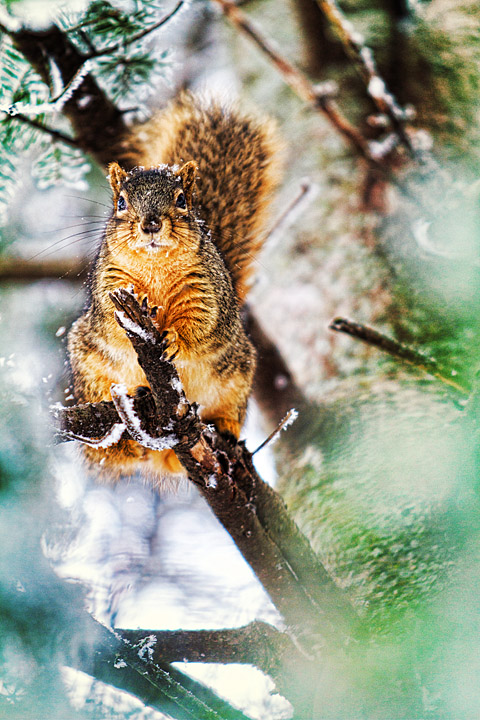 Image Data
File Name: 7D_149233
Model: Canon EOS 7D
Lens: EF 70-200mm F/2.8L USM
Date: 12.27.10 12:16pm
Focal Length: 200mm (320mm)
Shutter: 1/500 s
F-Stop: F2.8
ISO: 200
Ex Bias: -2/3 EV
Program: Aperture priority
Metering: Multi-segment
Focus Distance: 3.82 m
This is one of the crazy squirrels that owes Maui some money. 'Bout tree fiddy.
Comments (0)
Mark 12.28.10 7:30am
By the looks of him, it's going to be a long winter!
---
Eric Martin 12.28.10 9:06am
Nice!
---
Leave a Comment