Night Cart :
August 20, 2010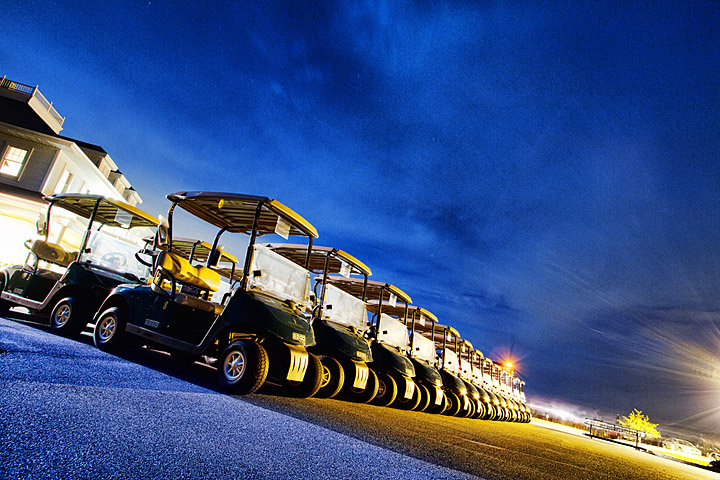 Image Data
File Name: 7D_114433
Model: Canon EOS 7D
Lens: EF-S 10-22mm F/3.5-4.5 USM
Date: 08.19.10 9:29pm
Focal Length: 13mm (21mm)
Shutter: 30 s
F-Stop: F5.6
ISO: 400
Program: Manual
Metering: Multi-segment
Focus Distance: 4.29 m
Electric golf cars were the first mass-produced electric vehicles for private consumer use, first appearing in 1951.
Comments (0)
Just wondering 08.20.10 6:31pm
What was at a golf course that got you to go there??
---
Leave a Comment