Reflectorshun :
September 03, 2009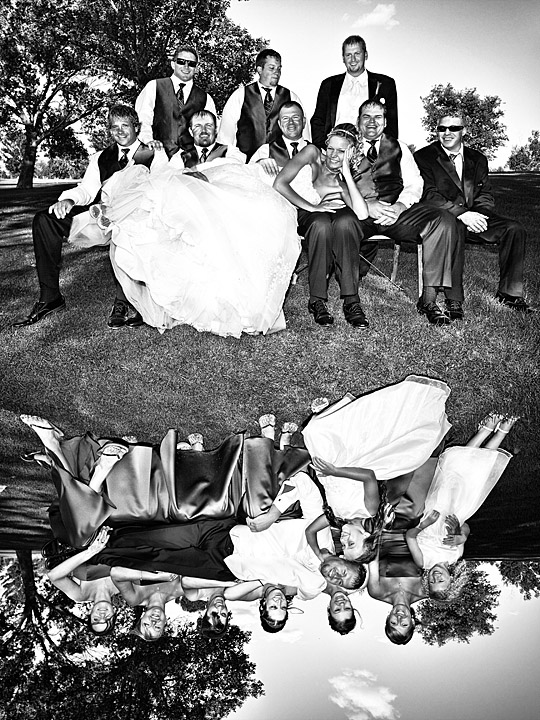 Image Data
File Name: 50D_61747
Model: Canon EOS 50D
Lens: Canon EF-S 10-22mm F/3.5-4.5 USM
Date: 08.29.09 5:27pm
Focal Length: 18mm (29mm)
Shutter: 1/1250 s
F-Stop: F4.5
ISO: 200
Program: Aperture priority
Metering Mode: Evaluative
Flash: External
Flash Bias: +1.33 EV
Flash Details: External flash, E-TTL, FP sync enabled
Focus Mode: One shot AF
It's amazing what some of those fun-house mirrors can do to your reflection.

Back to your regularly scheduled non-wedding programming soon...
Comments (0)
Colin 09.03.09 6:57am
I think I know what your inspiration was for this...
---
Jason Bradwell 09.03.09 7:46am
Well, you'd be wrong :P
---
Eric Martin 09.03.09 8:35am
M.C. Escher-esque.
---
Leave a Comment