Beachin :
July 08, 2009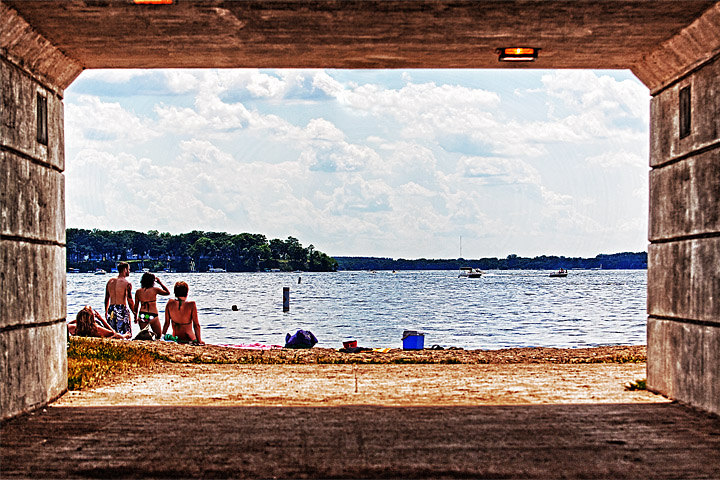 Image Data
File Name: 50D_46666
Model: Canon EOS 50D
Lens: Canon EF 70-200mm F/2.8L USM
Date: 07.06.09 3:26pm
Focal Length: 70mm (112mm)
Shutter: 1/2000 s
F-Stop: F4
ISO: 200
Ex Bias: +2/3
Program: Aperture priority
Metering Mode: Evaluative
Flash: Off
Focus Mode: AI servo AF
Beaches are deposition landforms, and are the result of wave action by which waves or currents move sand or other loose sediments of which the beach is made as these particles are held in suspension. Beach materials come from erosion of rocks offshore, as well as from headland erosion and slumping producing deposits of scree. Some of the whitest sand in the world, along Florida's Emerald Coast, comes from the erosion of quartz in the Appalachian Mountains. A coral reef offshore is a significant source of sand particles.
Comments (0)
Leave a Comment