Base Ballin :
July 04, 2009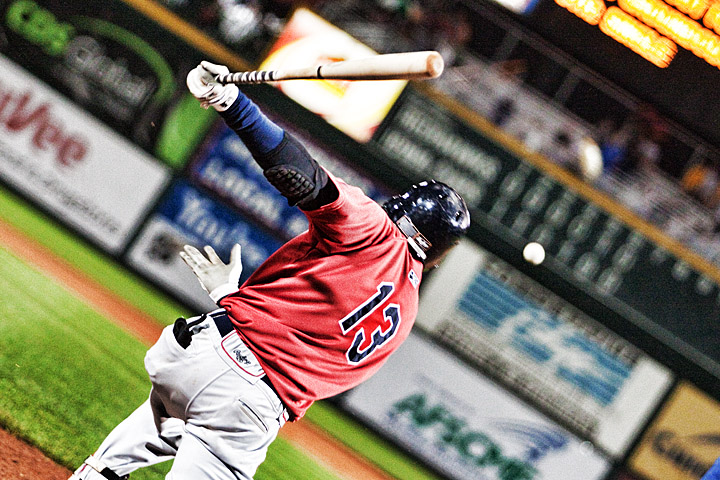 Image Data
File Name: 50D_46198
Model: Canon EOS 50D
Lens: Canon EF 70-200mm F/2.8L USM
Date: 07.03.09 9:56pm
Focal Length: 145mm (232mm)
Shutter: 1/320 s
F-Stop: F2.8
ISO: 1600
Program: Manual
Metering Mode: Evaluative
Flash: Off
Focus Mode: One shot AF
I just love number 13's right hand in this shot. Totally looks like it's growing out of the side of his shirt. Or maybe like the Hamburger Helper helping hand.

Went to the I-Cubs game to celebrate my cousin Kieth's birthday (born on the 4th). Game was delayed an hour due to rain, which then continued off & on throughout the night. The game was sold-out, but maybe an eighth of the fans actually showed. We were swampland-soggy by the time we got outa there.

Wasn't able to get setup to shoot the post-game fireworks due to the precip, so hopefully I'll be able to snag some sky boomer shots over the lake tomorrow night.
Comments (0)
Leave a Comment