Helical With It :
April 16, 2010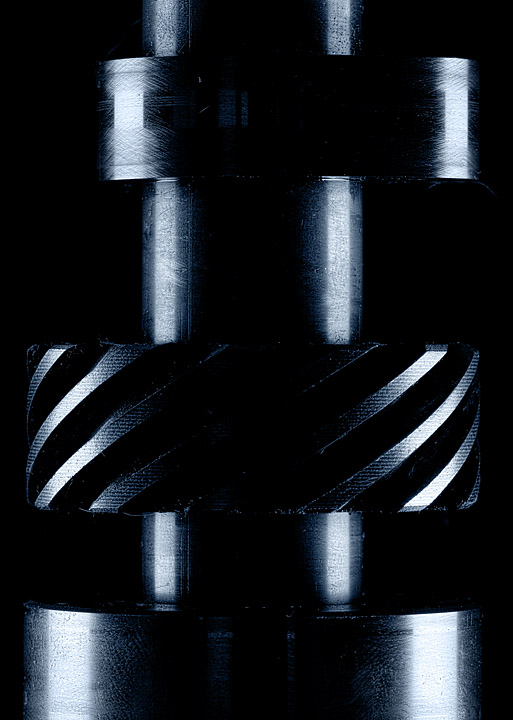 Image Data
File Name: 7D_67841
Model: Canon EOS 7D
Lens: EF 100mm F/2.8 Macro USM
Date: 04.16.10 12:44am
Focal Length: 100mm (160mm)
Shutter: 1/320 s
F-Stop: F11
ISO: 100
Program: Manual
Metering: Multi-segment
Focus Distance: 0.56 m
So, who's gona be the first one to successfully guess just what it is they're gazing upon in this here photo?
Comments (0)
Mark 04.16.10 6:21am
Looks like a camshaft, but whose?
---
ami 04.16.10 6:47am
Maybe he should've made this one harder... Who wants to guess were this item resides!?
---
TH 04.16.10 7:57am
kitchen table?
---
ami 04.16.10 10:34am
nope! guess again!
---
Dave 04.17.10 12:46am
It's a stock Gen3 (3100/3400/3500) camshaft. .437 lift, 196 advertised on a 112 LSA. Looks to have around 30K miles on it.
---
ami 04.17.10 5:54am
Wrong!!! Its my living room lamp!!
---
Leave a Comment