I Thee Wed :
June 01, 2009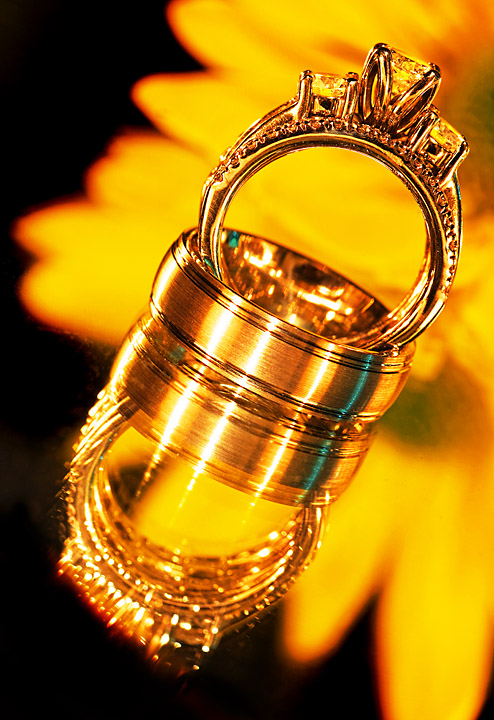 Image Data
File Name: 50D_34207
Model: Canon EOS 50D
Lens: Canon EF 100mm F/2.8 USM Macro
Date: 05.30.09 9:35pm
Focal Length: 100mm (160mm)
Shutter: 10 s
F-Stop: F8
ISO: 100
Ex Bias: +1/3
Program: Aperture priority
Metering Mode: Evaluative
Flash: Off
Focus Mode: Manual focus
Not your typical soft, wrap-around jewelry lighting, but I like it. Candle lit at the reception. Brought in somewhat of a representation of their canary & clover colors with the daisy.
Comments (0)
Karma 06.01.09 9:31am
Mike and I think that you are an AMAZING ARTIST! Wow! What a pic!
---
Mike 06.01.09 9:34am
Jason & Amy - I'm impressed! Thanks for your hard work and creativeness.
---
Brad and Megan 06.01.09 2:49pm
We LOVE the photos!! Can't wait to see more! You did an amazing job covering our special day... THANK YOU THANK YOU THANK YOU

---
Leave a Comment