Kilt and Wife :
May 15, 2009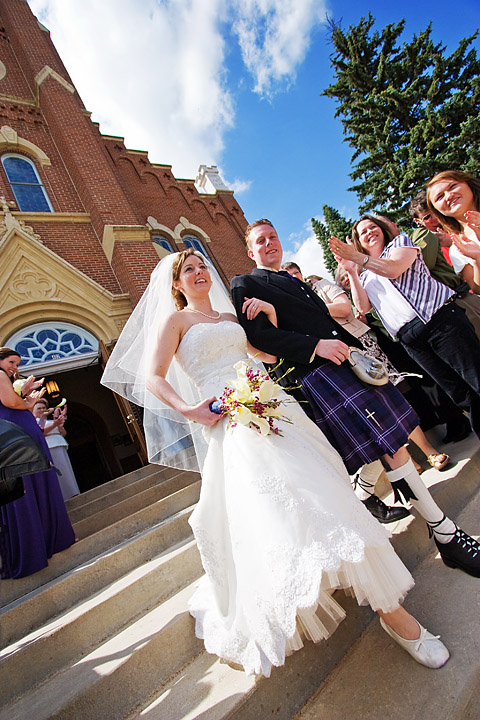 Image Data
File Name: 20D_73692
Model: Canon EOS 20D
Lens: Canon EF-S 10-22mm F/3.5-4.5 USM
Date: 05.09.09 1:22pm
Focal Length: 10mm (16mm)
Shutter: 1/1000 s
F-Stop: F5.6
ISO: 200
Ex Bias: +1/3
Program: Aperture priority
Metering Mode: Evaluative
Flash: Off
Focus Mode: One shot AF
A kilt covers the body from the waist down to just above the knees. The overlapping layers in front are called "aprons" and are flat; the single layer of fabric around the sides and back is pleated. Underwear may or may not be worn, as the wearer prefers but in some circumstances underwear is prohibited by military regulations. Tradition has it that a "true Scotsman" should wear nothing under his kilt. Oh My.
Comments (0)
Dan Zimmermann 08.07.09 4:52pm
Are hand stands allowed?
---
Leave a Comment