Caposphere :
February 13, 2008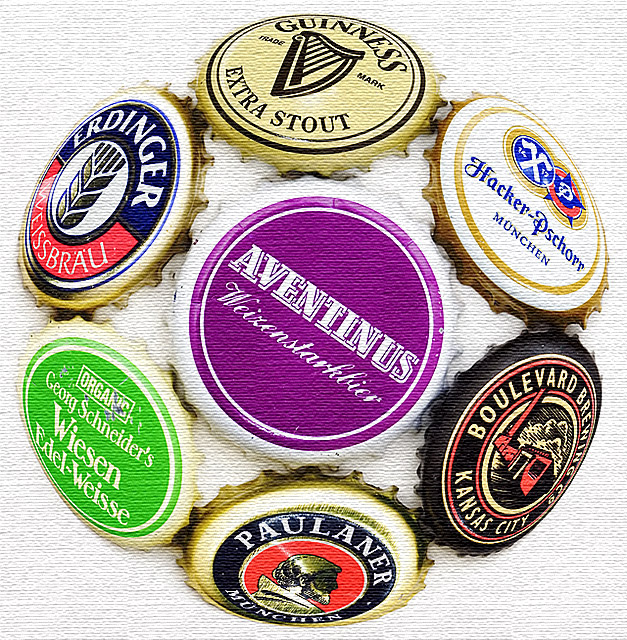 Image Data
File Name: 20D_15284
Model: Canon EOS 20D
Lens: Canon EF 100mm F/2.8 USM Macro
Date: 02.12.08 10:50pm
Focal Length: 100mm (160mm)
Shutter: 1/4 s
F-Stop: F8
ISO: 200
Ex Bias: +4/3
Program: Aperture priority
Metering Mode: Evaluative
Flash: Off
Focus Mode: One shot AF
Wasn't feeling overly inspired last night. I have some cool photo ideas floating around in my head. Some, it is just a matter of having more time. Others need to wait for some warmer weather.

Pulled these guys off the top of one of my cap collection containers. The Guinness & Boulevard are kinda the odd men out, since everything else I grabbed ended up being from Munich.
Comments (0)
Caroline 02.13.08 11:14pm
Actually...the first thought it my head was, I like it! For not feeling very inspired I thought it was great!
---
Leave a Comment