It's a Trap! :
June 26, 2011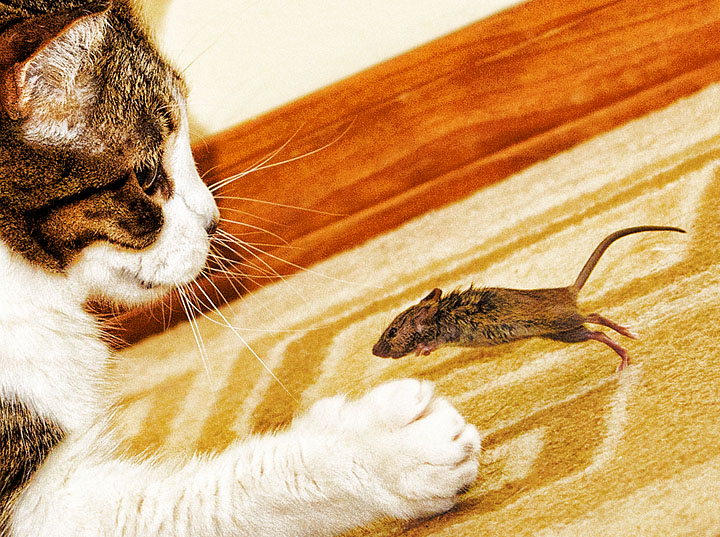 Image Data
File Name: 7D_217799
Model: Canon EOS 7D
Lens: EF 70-200mm F/2.8L USM
Date: 06.26.11 12:33am
Focal Length: 70mm (112mm)
Shutter: 1/80 s
F-Stop: F4
ISO: 400
Program: Manual
Metering: Multi-segment
Focus Distance: 3.82 m
Holy Crap! Our kitty is actually a kitty!
Comments (0)
Ami 06.26.11 9:11pm
Shhh!! Don't tell her!! I'd rather her NOT know she's a kitty!!

---
TH 06.27.11 7:38am
Hope that mouse isn't actually a mouse in the house.
---
Leave a Comment