Amici :
April 20, 2009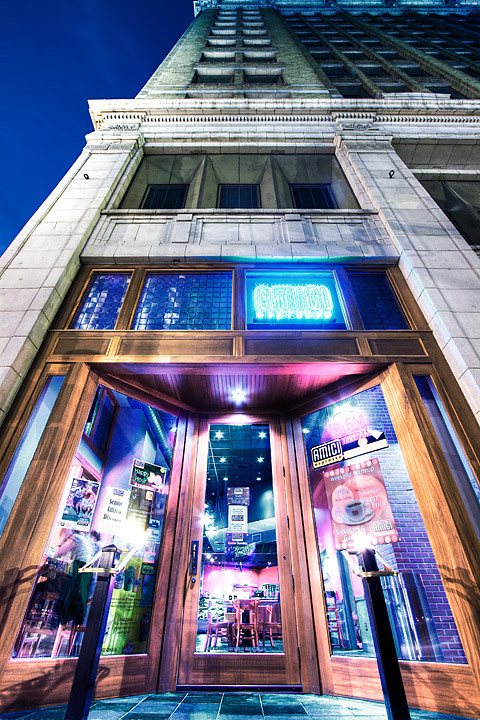 Image Data
File Name: 50D_19100
Model: Canon EOS 50D
Lens: Canon EF-S 10-22mm F/3.5-4.5 USM
Date: 04.10.09 8:41pm
Focal Length: 10mm (16mm)
Shutter: 5 s
F-Stop: F8
ISO: 100
Ex Bias: +1
Program: Aperture priority
Metering Mode: Evaluative
Flash: Off
Focus Mode: Manual focus
Based on a corporate legacy of outstanding customer service dating back to 1959, Amici Espresso is more than espressoóitís service second to none. From ambiance to exceptional drinks, our passion for great service is present in every sip and every smile. Friendly. Talented. Knowledgeable. You can count on our baristas to make you feel right at home. We canít help it. Our passion for hospitality is second only to our love of espresso.

I don't drink anything coffee-flavored (unless it's beer ;) ), so I cannot vouch for the validity of their claim...
Comments (0)
ami 04.20.09 8:21am
I'll try it for you & let you know.... all in the name of research, of course! ;)
---
Coffee Snob 04.20.09 9:01am
Very cool picture. They serve beer and full bar too!
Coffee (espresso) is best in town!
---
Leave a Comment