Ah! My Eyes! They're Burning! :
October 25, 2008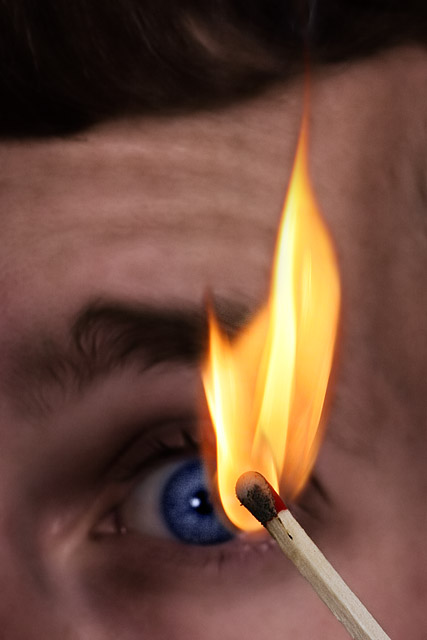 Image Data
File Name: 20D_65314
Model: Canon EOS 20D
Lens: Canon EF 100mm F/2.8 USM Macro
Date: 10.25.08 12:08am
Focal Length: 100mm (160mm)
Shutter: 1/250 s
F-Stop: F11
ISO: 200
Program: Manual
Metering Mode: Evaluative
Flash: Off
Focus Mode: One shot AF
No eyebrows (or kittehs) were harmed in the making of this photo.
Comments (0)
Colin 10.25.08 12:55am
Ben Stein to the rescue!
---
ami 10.25.08 5:57am
If you don't have eyebrows this morning, I'm gonna laugh at you!!

---
Leave a Comment