Autumn Waters :
October 26, 2008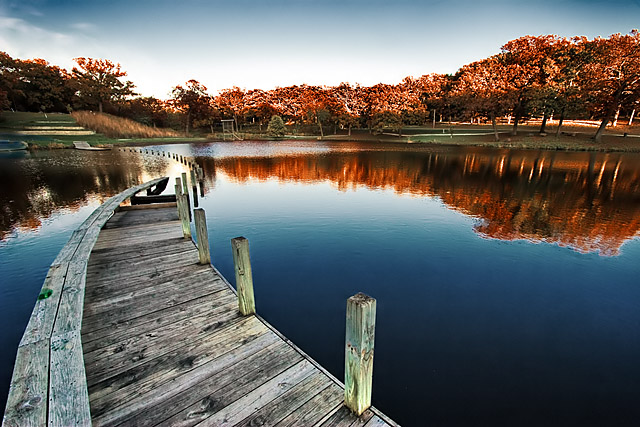 Image Data
File Name: 20D_65453
Model: Canon EOS 20D
Lens: Canon EF-S 10-22mm F/3.5-4.5 USM
Date: 10.25.08 5:55pm
Focal Length: 10mm (16mm)
Shutter: 1/50 s
F-Stop: F8
ISO: 200
Program: Aperture priority
Metering Mode: Evaluative
Flash: Off
Focus Mode: One shot AF
October
And the trees are stripped bare
Of all they wear
What do I care

October
And kingdoms rise
And kingdoms fall
But you go on

W00t! 300th Photo!
Comments (0)
Caroline 10.30.08 9:51pm
Where is this photo taken? I really like it!
---
Colin 10.31.08 6:45am
Greenwood Park (45th & Grand).
---
ami 10.31.08 9:24am
He went with Colin... They took a long walk on a short pier... :D
---
Leave a Comment