Le Somethingorother :
October 22, 2008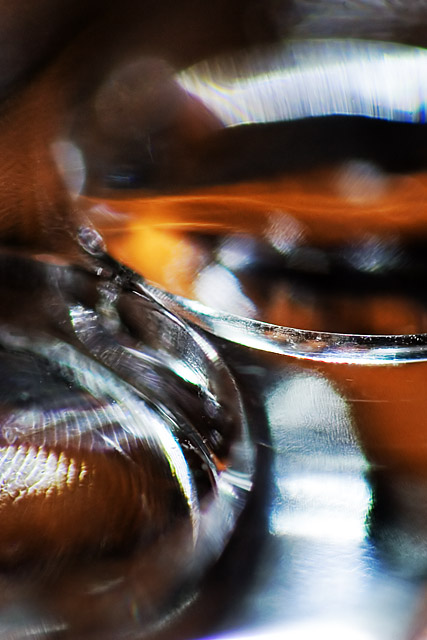 Image Data
File Name: 20D_64839
Model: Canon EOS 20D
Lens: Canon EF 100mm F/2.8 USM Macro
Date: 10.22.08 4:23am
Focal Length: 100mm (160mm)
Shutter: 1/60 s
F-Stop: F2.8
ISO: 200
Ex Bias: +1/3
Program: Aperture priority
Metering Mode: Evaluative
Flash: Off
Focus Mode: Manual focus
Pretty confident nobody is going to figure out what this one is and cause me to forfeit another cookie...
Comments (0)
Colin 10.22.08 12:45pm
You were 4 1/2 hours past midnight so everyone gets a cookie, slacker.

You're using your macro and got some good DOF going so I'm guessing these are small (inch size). I would guess wedding rings or some form of silvery rings.
---
ami 10.22.08 4:39pm
your contacts?
---
Colin 10.22.08 4:57pm
You live with him: cheater! That's cookie forfeiture!
---
Jason Bradwell 10.22.08 5:08pm
Sorry, no winners yet.
---
ami 10.22.08 8:51pm
He told me the answer this morning... I didn't believe him... *wanders off to eat the cookies*
---
T 10.24.08 7:25am
It kinda looks like a silver bowl that has the lid sitting next to it.
---
Leave a Comment