Senior...ita? :
September 15, 2008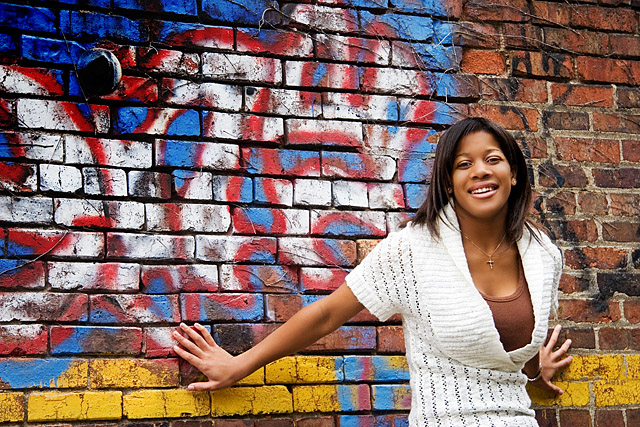 Image Data
File Name: 20D_55909
Model: Canon EOS 20D
Lens: Canon EF-S 17-85mm F4-F5.6 IS USM
Date: 09.14.08 1:36pm
Focal Length: 56mm (90mm)
Shutter: 1/500 s
F-Stop: F5.6
ISO: 200
Program: Aperture priority
Metering Mode: Center weighted
Flash: Off
Focus Mode: One shot AF
Had my first real official senior portrait shoot yesterday afternoon! Was a fun time and ended up with a ton of great stuff. I hope she's happy with the results. We're actually only half done though, as she had to run off for something else on her busy senior schedule before we got to the indoor studio shots. Hopefully we'll get the rest of the session finished during the evening this week.
BTW, the location of this photo is in my favorite alley down by the science center, where my
Downtown Abandonment
photo was shot.
Comments (0)
Leave a Comment