Funkitecture :
September 10, 2008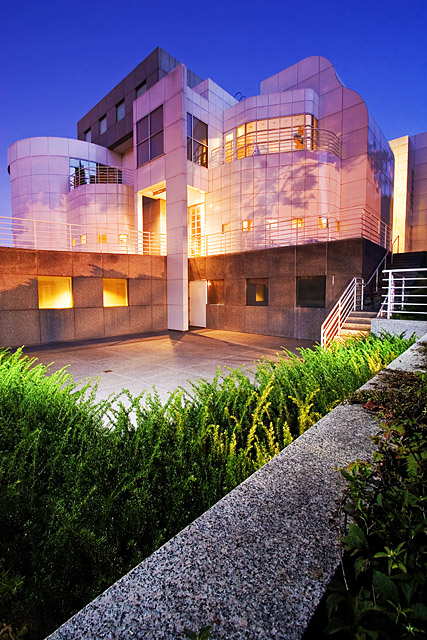 Image Data
File Name: 20D_54690
Model: Canon EOS 20D
Lens: Canon EF-S 10-22mm F/3.5-4.5 USM
Date: 09.09.08 8:10pm
Focal Length: 10mm (16mm)
Shutter: 30 s
F-Stop: F11
ISO: 200
Ex Bias: -1/3
Program: Aperture priority
Metering Mode: Center weighted
Flash: Off
Focus Mode: Manual focus
Will today mark the end of the world?

Scientists will power up the largest particle accelerator ever built, attempting to recreate the forces that occurred in the immediate aftermath of the Big Bang, which created the universe. The Large Hadron Collider (LHC) will fire particles around its 17-mile tunnel. It will then smash protons (one of the building blocks of matter) into each other at energies up to seven times greater than any achieved before. They could also find the first evidence of extra spatial dimensions, and even create mini-black holes that blink in and out of existence in a fraction of a second.

Some sceptics remain unconvinced about its safety. Many are especially worried about the creation of black holes, believing they will grow uncontrollably and eat the planet from the inside.

The crazy thing better work. It cost $6 billion to build! It weights in at 12,500 tons, and is 69' long, 49' tall & 49' wide.
Comments (0)
Colin 09.10.08 6:45am
Don't forget the 17 mile underground tunnel...
---
Leave a Comment