See!? Sea Lion :
July 03, 2008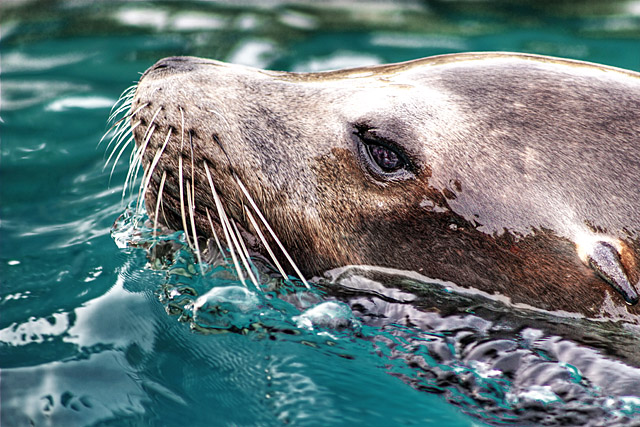 Image Data
File Name: 20D_32776
Model: Canon EOS 20D
Lens: Canon EF 75-300mm F/4-5.6
Date: 07.02.08 6:53pm
Focal Length: 300mm (480mm)
Shutter: 1/320 s
F-Stop: F5.6
ISO: 400
Program: Aperture priority
Metering Mode: Evaluative
Flash: Off
Focus Mode: One shot AF
Went to the "Zoo Brew" last night at Blank Park. Whoever decided that free beer plus wild animals was a good idea... deserves a raise! ;) Hey Earl! Bech yawlz can't fit yer head in that thar giant kitteh's mouth!

Watching that penguin do a keg stand was well worth our yearly membership. Those birds can chug! And you thought their biddy t-rex wings and lard butt was the reason they could't fly! Waddle!? That's a stagger!
Comments (0)
Leave a Comment