Recession :
July 02, 2008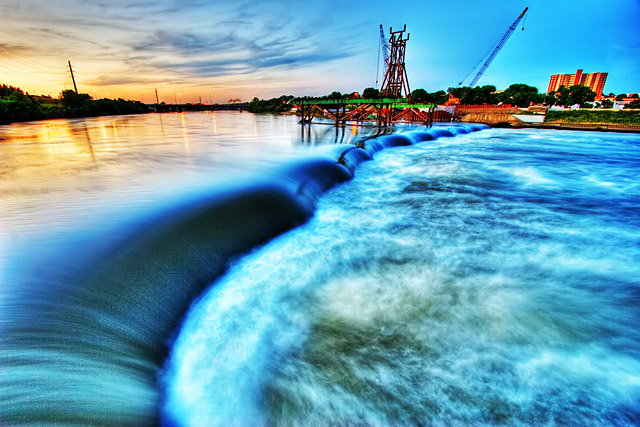 Image Data
File Name: 20D_32623
Model: Canon EOS 20D
Lens: Canon EF-S 10-22mm F/3.5-4.5 USM
Date: 07.01.08 9:15pm
Focal Length: 10mm (16mm)
Shutter: 3 s
F-Stop: F8
ISO: 100
Program: Aperture priority
Metering Mode: Evaluative
Flash: Off
Focus Mode: Manual focus
Happy Birthday, Mom!

The flood waters have receded... along with the economy. Oil is over $140/barrel. The dollar ain't worth squat. Subprime Mortgages. More corn is feeding our cars than our bellies.

Is a recession looming? Has it already begun? A recession occurs when real growth is negative for two or more successive quarters of a year. Apparently this hasn't been negative, so we aren't officially in a recession... yet. Go Economic Stimulus Package! Whatever...
Comments (0)
ami 07.02.08 5:57am
Happy Birthday Deb :)
---
Mom 07.02.08 10:59pm
Thanks for the birthday wishes, Jason & Ami! By the way, we received our letter that our stimulus check should be here by the 5th. Woo Woo, I can pay off Kyle's oral surgery bill.
---
Leave a Comment